PC to Mobile Bulk SMS Software for Android Phone
Product Description :
PC to Mobile Bulk SMS Software for Android Phone is designed to compose and send multiple sms from PC to group of mobile audience in one click. SMS apps for android phone functions without use of internet connectivity or android sms gateway code.
Android apps for sms operate without need to special hardware device. Download bulk sms app for android phone to evaluate software features and sms sending capabilities. Android sms apps support major mobile devices operating on android technology including HTC, Motorola, T-mobile and other mobile phone brands.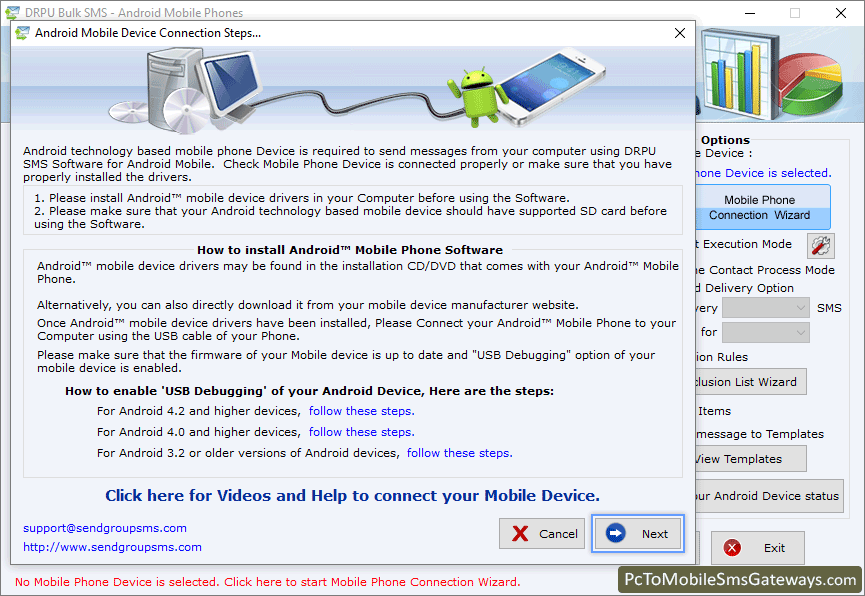 Software working features :
Provide advance option to skip duplicate number entries.
Option to send group SMS to individuals or list of contacts.
No need of internet connectivity required to send bulk sms from PC.
Send sms in Unicode character supported languages.
Skip duplicate number entries while sending group sms.
Save sent messages to templates.